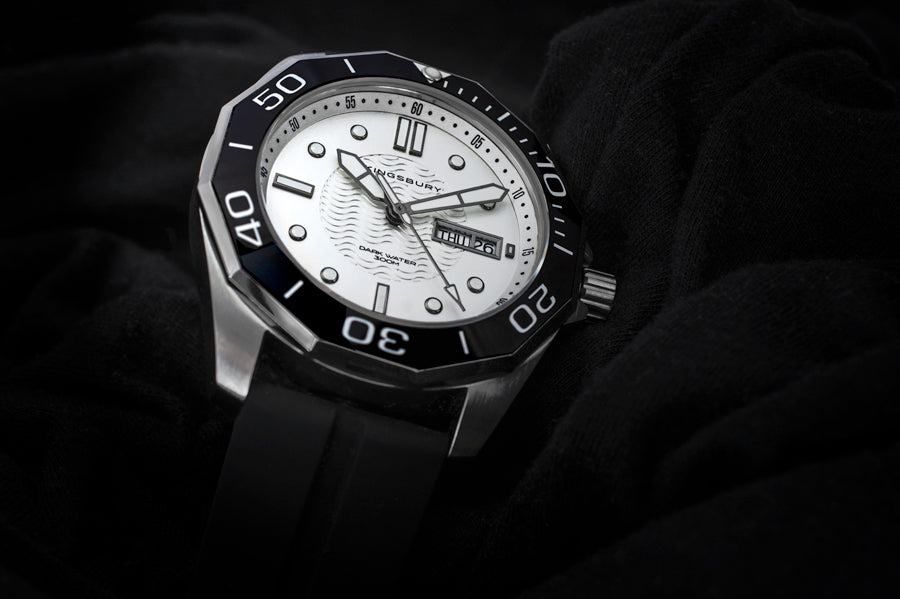 GIVEAWAY - Win This Watch!

WIN THE 'WHITE WATER' 300

Kingsbury Watch Co. is happy to announce that we're hosting a special give-away for one White Water 300 dive watch. It is powered by a Seiko NH36 automatic movement and has a 300M water resistance.
This is a very limited edition and previously unreleased model as only two prototypes were ever made. You can win this now by following our Instagram account and registering your submission. For more details see the contest page.
SORRY, THE CONTEST IS NOW CLOSED